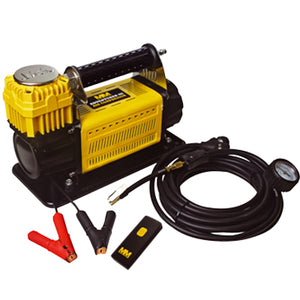 MOST PEOPLE HUNTING FOR A 4X4 AIR COMPRESSOR GIVE UP IN FRUSTRATION BECAUSE:

They want a powerful unit but

 

don't want to spend a lot of money

They don't really trust buying online because

 

they've had bad experiences in the past
They don't know

 

which 4x4 Air Compressor to choose
Or think

 

they're all the same and come out of the same factory
WELL WE'VE SOLVED ALL OF THOSE PROBLEMS FOR YOU WITH OUR MEAN MOTHER AIR COMPRESSORS. TAKE A LOOK AT THIS:
A Powerful 180L/Min Free Air Delivery F.A.D.

 

It'll handle most jobs you throw at it
5 year warranty to give you peace of mind.

 

We stand behind our gear if you're not completely satisfied
Designed by an

 

Australian company that's been around for over 50 years
Reliability in an Air Compressor that it

 

won't break down when you need it most.

 

You just don't find this these days
Reasonably priced

 

so it won't break the bank

 

without compromising on quality
We only use the highest quality parts

 

so you know it's good.
The Mean Mother® Adventurer 4 Heavy Duty 12V Air Compressor has been designed for serious off road use.
It's equipped with all the standard features you'd expect in a compressor of this quality such as thermal overload & circuit breaker protection, as well as a premium wireless remote control.
THE FIRST WIRELESS REMOTE CONTROL ON THE MARKET
The remote allows the user to start and stop the inflation process and get accurate tyre pressure readings without having to go back and forth to the compressor to continually turn it off and on.
The 150PSI/ 1034kPa output will inflate an average 4×4 tyre (205/60R16) in around 2.3 minutes.
WHY YOU NEED IT

Premium wireless remote
Powerful 180L/Min F.A.D
5 year warranty
60mm cylinder
0.73hp (0.54Kw) permanent magnet motor with cooling fins
45 minute duty cycle (@40psi)
On/Off Power Switch with circuit breaker
Thermal cut-out protection
Metal Sand Tray fitted with rubber feet
2.4m power leads with quality battery clips
5.0m rubber inflation hose
Sturdy In-line dial pressure gauge (0-150psi)
Heavy duty Battery Clamps
Inbuilt tyre deflator
Separate quick connector fitting
Screw or thumb lock valve adaptors
Heavy duty storage bag included
Weighs in at 8.7kg
Dimensions: 32.5cm x 15cm x 26.5cm