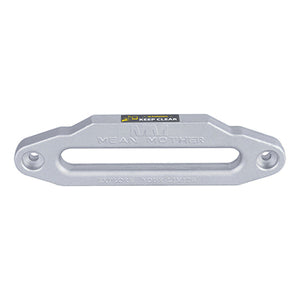 Cast hawse fairleads are a simple, straight forward device for guiding rope onto the winch drum. They reduce wear on the cable and at the same time protect the winch from damage.
For use with synthetic rope
254mm mounting pattern.
Suits 9500 and 12000lb 4WD recovery winches.
MM tip iconTIP: If the fairlead shows any sign of damage or the cable inlet appears rough, always replace it as it can cause damage or breakage to the synthetic rope.