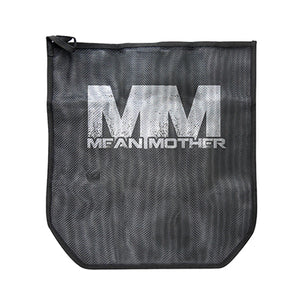 Description
Designed to allow the airing of a recovery strap after use in wet conditions. The mesh construction provides the necessary ventilation to ensure maximum air flow and drainage. For the quick drying of straps, the bag can be left in direct sunlight but only for short periods of time.
The large (44.5cm x 39cm) PVC coated polyester bag will accommodate most recovery straps.
The sewn-in loop strap allows it to hang over a bull bar or ute racks.
MM tip icon Continued use in direct UV light will fade the bag and reduce the strength of both the bag and recovery strap.